Ron DeSantis' 'Results' ad highlights gratitude to Governor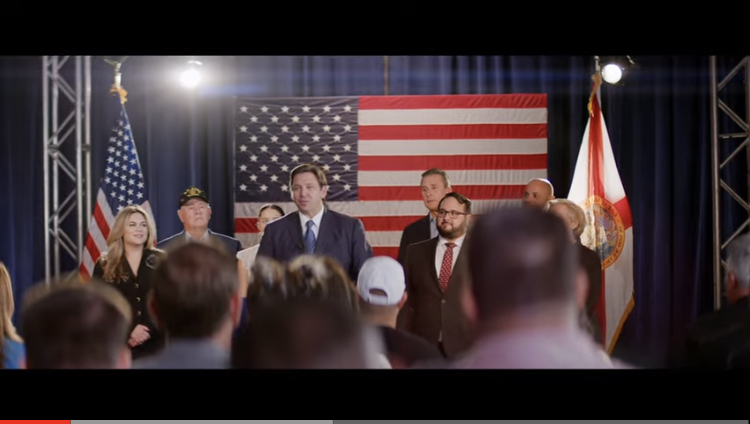 A new positive announcement from Ron DeSantis re-election campaign finds many ways to say thank you…to the Governor.
"When they attacked you, you didn't give in," the script claims. "You have been strong for the people of Florida."
The minute "Results', rolling out Tuesday, offers a narrative journey through the governor's first term, with unity provided by the gratitude to DeSantis of Floridians representing all walks of life for the positions he has taken as governor.
"Today we delivered again for the people of Florida," DeSantis says to kick off the spot.
A bartender with a Midwestern accent agreed, "he saved our jobs." A short-lived cook stepped in "and got us going".
A mechanic broke with a repair job to accept.
"They tried to shut us down and you saved our business," the man in his 50s said from under a car.
A law enforcement officer also found something to celebrate. As DeSantis' voice reminded listeners of the $1,000 bonuses for cops, a middle-aged cop said the governor "had his back." And a veteran praised DeSantis for "honoring our service."
DeSantis aggressively expressed his skepticism of various COVID-19 precautions used elsewhere, and his appreciation for the one presented here as well, with a nurse celebrating his "facts, not fear" approach to managing the pandemic.
"And you let us decide," said a firefighter, presumably referring to vaccination status.

Children cannot vote. But they can say thank you, as we did here, for "letting me go to school".
"You gave me a voice," added a woman who appeared to be considered the miner's mother. This presumably refers to legislation on parental rights in education.
Seniors and those who love them also thanked DeSantis for "putting us first" and "not letting them separate us."
"You have protected our right to pray together in person," said a middle-aged man outside a church.
See the spot here.

Post views:
0