Resurrection High student featured in "Rustic Spirit Spotlights"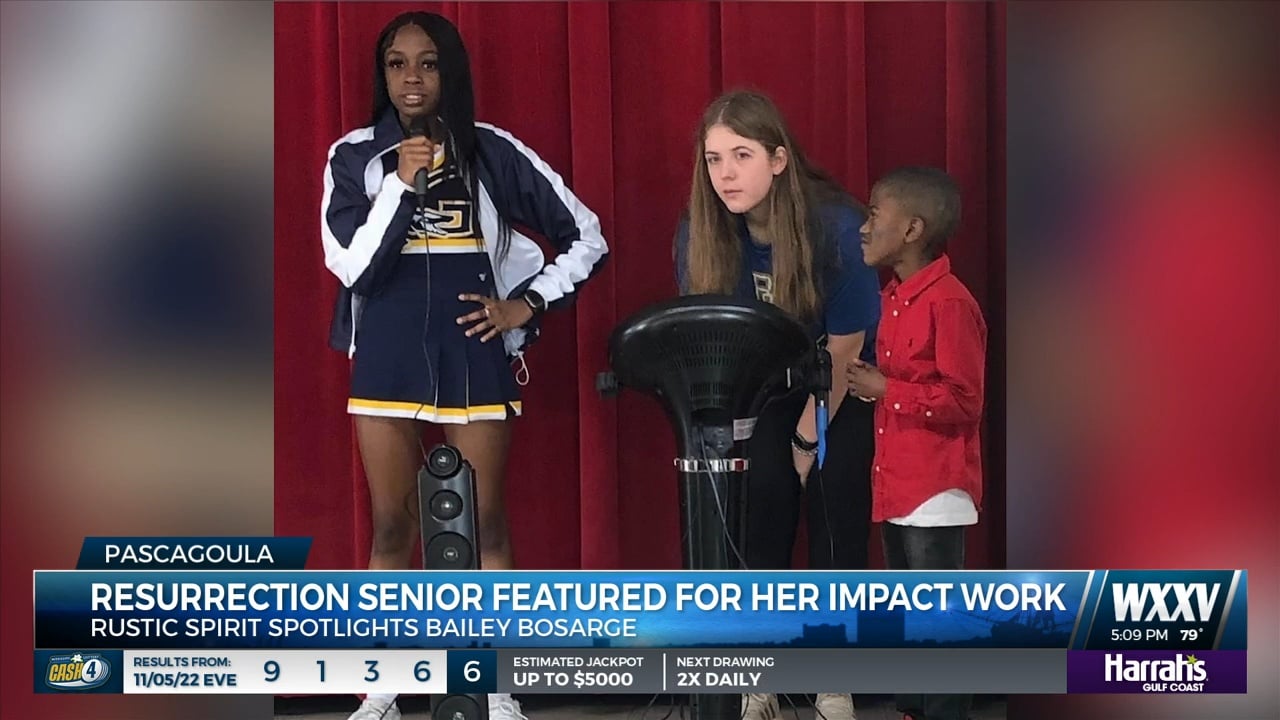 A student from Resurrection High School in Pascagoula is featured in "Rustic Spirit Spotlights" for her incredible impact work.
"Rustic Spirit Spotlights" is a collection of shining stories about teen changemakers across the country.
Bailey Bosarge, 17, was highlighted and rewarded for her commitment to serving others.
Over the past year, Bosarge has regularly volunteered at a local nonprofit distributing food plates to homeless people in the community.
She also recently had the opportunity to travel to Mound Bayou, Mississippi, to help complete a thrift store and food bank — where she painted for hours and played with local children.
"I've been in Resurrection since I was four years old, and it's always been ingrained in me to serve," Bosarge said. "It helped me become more confident and it's something I want to continue all my life."
"We teach our students all about service, being the hands and feet of Jesus, and so seeing Bailey," said Resurrection High Principal Kristal Sisson, "and all of our seniors, really all of our students , embracing service and getting to the point where they truly honestly truly desire to serve others is very rewarding as a leader.
Bosarge wants to continue serving others after graduation by pursuing a career as a pediatric nurse.