Recent lawsuit highlights mental malaise within PA program – The Quinnipiac Chronicle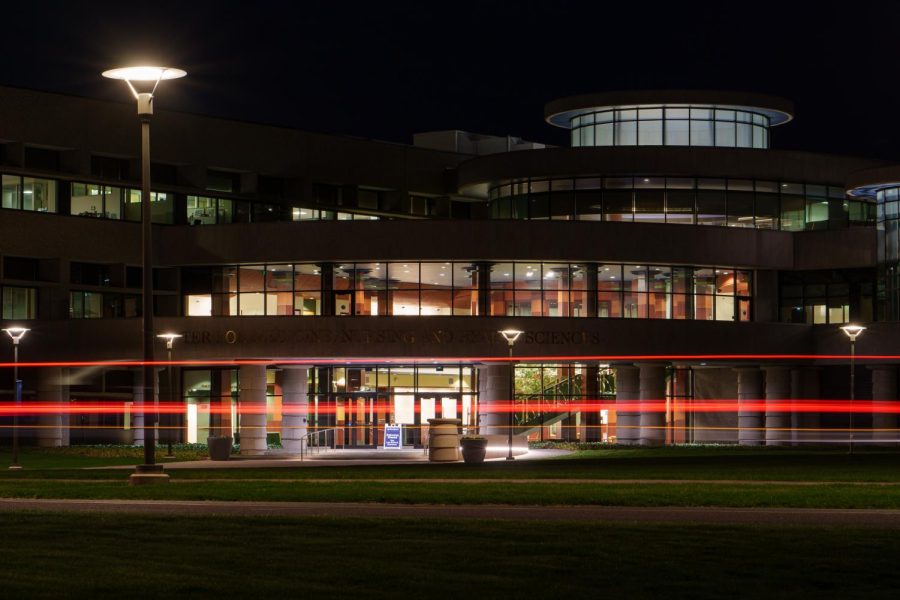 In light of a discrimination lawsuit against Quinnipiac University, former medical assistant students tell The Chronicle that program participants find themselves in an 'unsupportive environment' that drives their mental health 'into the ground' .
"I feel like Quinnipiac, the PA program in particular, has a really toxic environment, which I think (is) sort of emblematic of a core issue with a lot of medical training, which is very militaristic" said a graduate of the PA program who agreed to speak with The Chronicle on condition of anonymity for fear of reprisal.
In March, former medical assistant student Alexandra Faulkner, who was clinically diagnosed with depression and anxiety, sued Quinnipiac for allegedly expelling her because of her need for disability accommodations. She blamed the university's "hostile and discriminatory environment" for causing more serious mental distress.
The university has not commented on the ongoing litigation.
Another former AP student, Seren Erol, said she was "relieved" when she heard about the lawsuit and proud of her classmate for being able to set it in motion.
"It's something I wanted to do too, but I didn't have the resources or the mental and emotional capacity to do it," said Erol, who was also fired from the program in fall 2019 after failing. at its end – rotation review.
Erol said what Faulkner described in the lawsuit is "very accurate", noting that the AP program has "a very unforgiving environment". Everyone from faculty members to clinical preceptors could be grossly unprofessional, she said.
Part of what the two former students described as toxic included a framework that encourages students to keep the issues they face to themselves for fear of program retaliation and failure in the medical field.
The anonymous AP graduate told The Chronicle that his daily routine involves being on campus from 7:30 a.m. to 9:30 p.m. every day with a "tremendous" amount of work on the weekends, essentially isolating them from their social life.
"It was a common theme that if you asked for help you were basically isolated and maybe didn't have a fair chance," Erol said. "We would all encourage each other not to ask for help after that."
Multiple sources with knowledge or experience with the PA program confirmed the alumni sentiment.
"
It was a common theme that if you asked for help, you were essentially isolated and perhaps not given a fair chance. We all encourage each other not to ask for help after this.
— Seren Erol, former PA student
In a statement to The Chronicle, School of Health Sciences Dean Janelle Chiasera said she and PA Studies Chair Tim Ferrarotti have an open-door policy and "always want to hear from students, whether to share comments, concerns or ideas on how to improve their learning experience.
"The Quinnipiac PA program is committed to giving all of its students the support they need and to providing a high-quality academic experience and clinical training that will position them to be exemplary PAs and PA leaders. once the program is successfully completed," Chiasera said.
Ferrarotti did not respond to The Chronicle's requests for comment. Former AP studies chair Dennis Brown, who is now at the University of New England, declined to comment on views on the program and whether he was aware of such concerns during his tenure as director of department, from 2012 to 2021.
Another source who also requested anonymity for fear of reprisal said she hoped this lawsuit would highlight concerns about the mental health of healthcare students. They highlighted the need for more counseling resources because they had seen people break down and cry in class, which they said would not have happened with more appropriate support.
This is something Erol was okay with. She said her dismissal, her unsuccessful appeal process and her time on the program heightened her anxiety and hampered her self-confidence.
"They definitely need a faculty change, which would be the best place to start," Erol said. "It should be part of the program for (PA students) to go see the school psychologists or the counselor who is there."
Faulkner's lawsuit is not the first time Quinnipiac has been accused of discriminating against students with disabilities.
Last year, former nursing anesthesia student Derrick Sutton sued Quinnipiac for failing to accommodate his disability, failing him despite his passing grade and ultimately kicking him out of the program in 2019. Sutton, a African-American man, also alleged that he was subjected to "a hostile environment because of his race," according to the original complaint.
The lawsuit, filed in New York, was dismissed in December 2021 due to the court's lack of jurisdiction over Quinnipiac. As part of Quinnipiac's motion to dismiss, the university disputed the factual allegations citing a lack of evidence of harassment or discrimination. Sutton appealed to a higher court in January 2022.
In 2012, another former student filed a lawsuit with the US Department of Justice alleging the university fired them after they sought mental health counseling and refused to reimburse their tuition.
Even though Quinnipiac settled the case in December 2014, the DOJ found that the university discriminated against the student in violation of the Americans with Disabilities Act by "placing her on mandatory medical leave due to his depression.
"Specifically, Quinnipiac University has not considered changing its mandatory medical leave policy to allow the Complainant to complete her classes while living off-campus by taking online or in-person classes," the DOJ wrote. .
The Chronicle has filed a Freedom of Information Act request with the DOJ for investigative records for the investigation into the allegations.
As part of the settlement, Quinnipiac created a "Non-Discrimination Policy", addressing disabilities, including mental disabilities. This policy can be found in the university's course catalog.
Former U.S. District Attorney for Connecticut Deirdre Daly, lead counsel for the 2012 suit, did not comment on Faulkner's lawsuit and whether she thinks Quinnipiac's non-discrimination policy was effective. Daly referred The Chronicle to Michelle McConaghy, chief of the USAO-CT Civil Division Defensive Unit, whose office declined to comment.