Cross-cultural center spotlights first-generation international students – The Saint Anselm Crier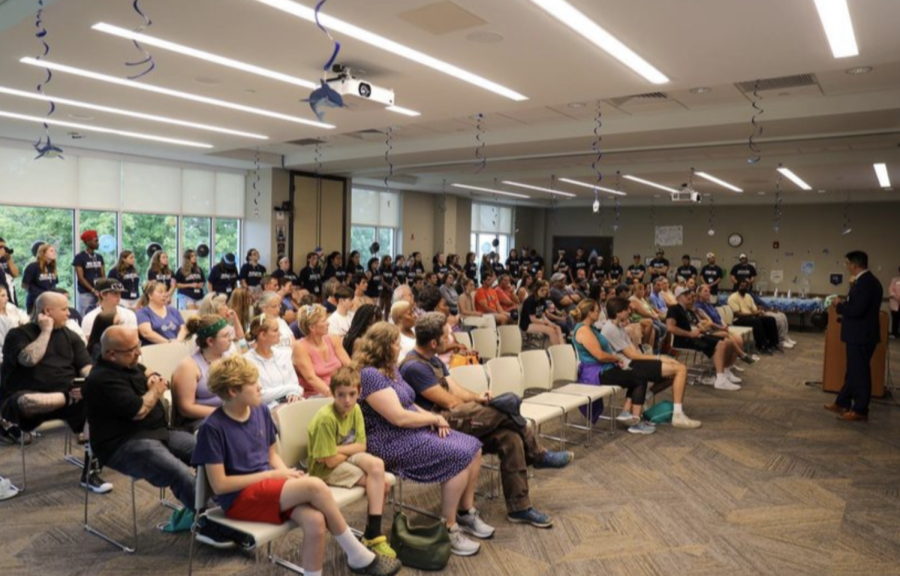 Saint Anselme College is an institution that strongly promotes intercultural acceptance and the celebration of different cultures. The college currently welcomes 14 international students from 11 different countries in Europe, Africa, Asia, South America and Australia. Saint Anselm College's nationally recognized Intercultural Center is the school's hub for all cultural celebrations and is one of the most welcoming and outgoing organizations on campus.
The college's 14 international students come from the countries of Egypt, Spain, Nicaragua, China, United Kingdom (2), Vietnam, Germany (2), Mexico, Italy, Australia (2) and Russia. Of these students, all but one play sports, including men's basketball, field hockey and tennis. The Prof. The Jonathan Center for Intercultural Learning and Inclusion, or the Intercultural Center, plays a lead role in caring for these students and ensuring they adjust to college life in New Hampshire. In this context, each international student begins their stay at Saint Anselme College by participating in the Transitions program, which takes place before orientation. This program is designed to help these new students acclimatize to college and university life in a new country. In addition to assisting with their relocation, the Intercultural Center ensures that these students have accommodations during school vacations, have all travel plans and visa requirements in order, have all banking and financial needs met, as well as as many other courtesies.
Matilda Briegel is an international freshman from Germany who plays on the college tennis team. Knowing that she wanted a school that would challenge her academically and athletically, Matilda traveled the world to Manchester, NH. "I discovered Saint Anselme when I was looking for a college that would allow me to combine a high level of education with a high level of tennis. That's why I came here, and because of the great people on the tennis team and the coaches who made me feel so welcome. Matilda took on the challenge of being an international freshman and student-athlete. When asked what helped her through the difficult adjustment, she replied, "I went to the Transitions program, where I met some really nice people. I couldn't be at all the events because we [the tennis team] were in pre-season, and I trained at most events. I could go bowling which was really fun. It was my first time driving a typical American school bus and I was really excited. As part of the Anselmian value of hospitality, the college prides itself on ensuring that all students, wherever they come from, feel at home on the hill. "My time has been great so far," Matilda said. " I learn a lot. In my classes, in practice, but also on myself. Of course there are some tweaks like food, sharing a dorm and managing my time with my classes and my workouts and stuff, but everything is going well so far and I'm glad to be here .
The Intercultural Center provides support and services to several groups in the college community, including international students, first-generation students, and commuter students. The college wrapped up the Hispanic Heritage Month celebration earlier this month and plans to celebrate Indigenous Peoples Month are in the works. This month, the Intercultural Center is hosting a movie night featuring the 2017 film Indian horse. In addition to this, the Mount Kearsarge Indian Museum will host an on-campus event showcasing Native American art and artifacts at the college to celebrate Indigenous Peoples Month.
In addition to these celebrations, Saint Anselm's College was named a member of the 2022-2023 First-Gen Forward Cohort by the Center of First-Generation Student Success. The First-Gen Forward designation recognizes higher education institutions that have demonstrated a commitment to improving experiences and advancing first-generation student outcomes. First-generation students make up 22% of Saint-Anselme's student population, and the Intercultural Center was the driving force behind the college's initiative to welcome and support first-generation students, which resulted in this recognition National Excellence.
Wayne Currie, director of the Intercultural Center, sees the center's main purpose as simply being a welcoming presence for the college. "It's a space for everyone, and it's very inclusive. We want to serve every student and be able to support them with whatever they need or direct them to someone who can help them more. Everyone's success is important here and we want to be the organization on campus where everyone feels welcome.The Intercultural Center, located on the ground floor of the Student Center, is a place where all members of the student body are welcomed and given all the support needed to succeed at Collège Saint-Anselme.